Now Available On-Demand
Living through a renovation is cumbersome … even more so if you're taking care of hundreds or thousands of sick patients while construction is being done. Those capital improvements demand communication, collaboration, and the need to adapt to new care models, from professionals who might not be directly associated with a capital program, but impacted by them. This may include doctors, nurses, administrators, housekeeping, etc.
This adds to the complexity of project design and coordination, which requires more time and resources from the capital team. With an agile Project Management Information System (PMIS) and clearly documented policies / procedures, communications and data can be better centralized, standardized and managed, which translates into stronger interactions with all stakeholders.
Join Kahua and OnIndus as they explore the world of collaboration and how capital planning teams can keep everyone involved and informed, regardless of the size of the hospital system.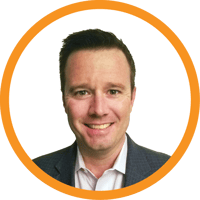 Bret Elam, Capital Program Advisor, OnIndus
Bret Elam is an experienced healthcare project and operations manager with 15 years experience in healthcare construction and operations. He has been responsible for managing the planning/design/construction of numerous healthcare projects, overseeing operations for a capital improvement department, and managing various other operations in a healthcare system. This includes serving as Associate Chief Operating Officer then Chief Operating Officer for a Covid field hospital. Bret has also implemented/updated PMIS systems in healthcare and other organizations, and developed policy / procedure manuals for various organizations.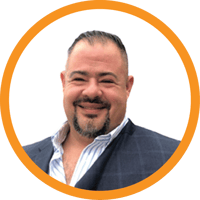 Martin Aztiazarain, Sr. Manager, OnIndus
Martin Aztiazarain commands a successful track record as a driven professional with 18 years of combined cross-functional expertise in project management and the implementation of program management information systems. As the Senior Manager, Capital Programs at OnIndus, Aztiazarain will lead the training and development of all client programs. Prior to OnIndus, Aztiazarain spent eight years at e-Builder holding various positions from business analyst, solutions engineer and learning and development manager and most recently was the project controls implementation manager at HDR. Aztiazarain has developed a reputation as a leading trainer and understands the intricacies of multiple vertical segments; transportation, government, health care, and higher education. His ability to comprehend multifaceted organisational issues and quickly frame effective solutions creates results in any environment experiencing organisational change as a result of system implementation. Holding a Masters of Business Administration (MBA) from Nova Southeastern University and a Bachelors of Arts (BA) in Mass Communications/Public Relations/Advertising from Florida International University, Aztarianian is also an e-Builder PMIS Certified Trainer.
Join us for the full webinar series
Register now to save your space for this live webinar series, as we discuss the latest trends in healthcare capital construction.
Available On-Demand
5 Ways to Build a Collaborative Culture through Processes & Technology